If you're new to a place and want to look up some of its hot spots, Roam is the guide for you! Roam allows its users to look up high street businesses in their location, it promotes local businesses and ventures and gives them the space to communicate with their target consumers. It is both a B2B and B2C venture. There are many cool features on the app that helps you share information with your friends. In conversation with Roam's Team, Venture Mirror gets to know the story behind Roam, its goals and its values.
What is the startup/product about? Give us a brief description of it.
Roam is a destination guide in the form of an app on your phone, allowing our users to access information based on their interests – the tag line for the apps B2C market is: Become a local in every location.
For businesses, they can claim their free listing in the app, and this effectively acts as their own app. They can control how the venue profile is viewed by adding any news, events, images, offers, menus, products and more – they can even send their customers push notifications!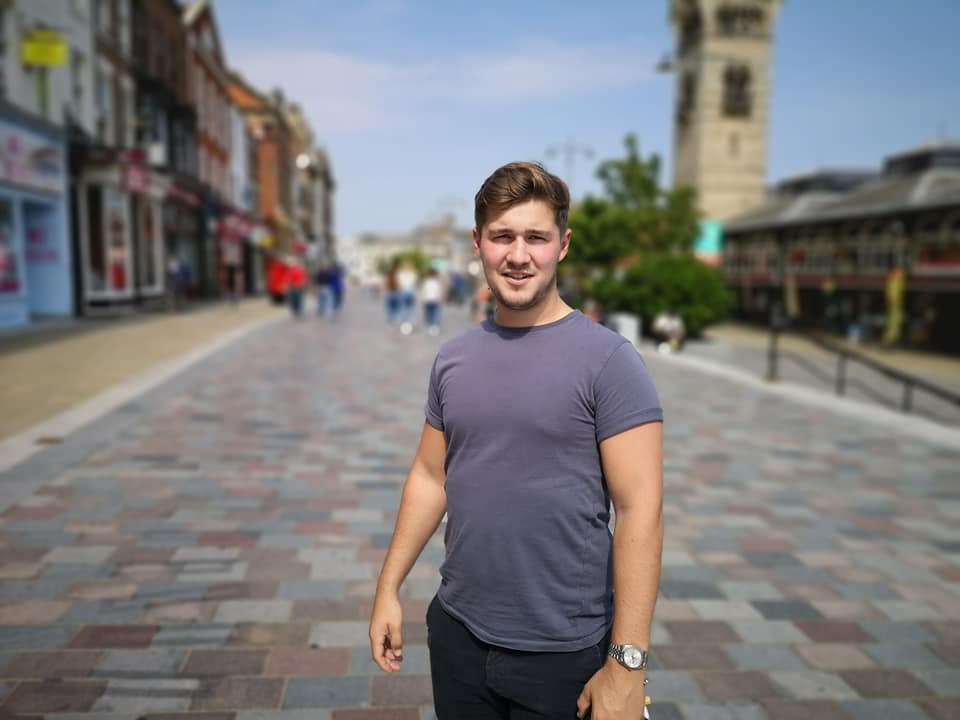 How did you come up with the idea? What motivated you to do this?
As an ex jump Jockey, travelling around the UK, Andrew saw the need for highstreets to turn digital.
Andrew also has a background in social care, caring for vulnerable children from local communities.
Joining these two experiences, with Andrews love for technology, Roam was Born with the aims of:
Our mission: To allow every user the ability to become a local in every location, and to provide every business with a platform of equal opportunity, where they can create a community of customers who truly love and believe in what they do.
Vision: Bringing together app technology and bricks-and-mortar business, we picture a 21st century digital high street experience full of opportunity, with a serious focus on the shop local and support local narrative.
Values: We believe that every town and city is unique, and full of potential, and we want to shine the spotlight on the independent culture of those places and to help businesses grow and thrive. We want to evolve the digital footprint of towns and cities, encouraging people to shop local, to build stronger local economies, and to provide further opportunities for those who live and work there.
What is your target market? Why do you think your product will appeal to?
The High Street = Bars, Restaurants, Clubs, Pubs, Cafes, Gyms, Museums, Galleries, retail and more
What are the marketing plans apart from the product hunt/beta list launch? How are you planning to acquire new users?
We do a lot of online and offline marketing, using social media mostly online.
Word of mouth. Networking.
We have campaigns booked in next year already to attend some big expos.
Do you have a separate dedicated team to take care of marketing (digital marketing/traditional marketing)? Which digital platforms are you focusing more on?
Mostly on Twitter, Facebook, Instagram and LinkedIn
What according to you is the biggest challenge that you faced? Is it product development or marketing or scaling or … ?
Marketing and Scaling
Who are your competitors/alternatives? What sets you apart from them?
We're not interested in competitors, we are adding value to thousands of local businesses all over the UK and are just focusing on us as a company to make sure that we are providing the best possible service we can.
We're very unique as we're a social platform, that has a B2B and a B2C market, so we have functions that just the users see and we have functions that businesses can access to attract new customers, all joined together in on platform that shape the ecosystem that creates our app aligning with our company's core values.
What makes us unique is our apps find my friends safety alerts – users have the ability to create plans with friends, share recommendations and invite friends to the "Party" – you can create a plan with friends, and share your location and then allow "Safety alerts" which identifies if someone in your group gets lost or leaves the "party".
What are the future plans with the product/startup? Any new features you are planning on?
Always developing, enhancing both b2b and b2c experiences. We're focussing towards the end of 2020 mostly on the business experience, providing them better training, and support.
Know a great start-up story or want to share your own? Write to us at interact@insidermediacorp.com and we will get back to you. For more updates follow Venture Mirror on Facebook
About Author