Businesses all around the world depend on customer interaction for feedback on their product or service, it is through this feedback they make decisions regarding their product or service. Enthu is a conversation intelligence solution for small and medium businesses. It turns every call into actionable insights and thereby increases the productivity of the business. Tushar Jain, Founder of Enthu, found it difficult to coach his sales reps as they were all working remotely due to the pandemic. Enthu is a great tool to monitor and maintain call quality. In conversation with Tushar, Venture Mirror learns more about the platform and how it will be beneficial to small and medium businesses.
What is the startup/product about? Give us a brief description of it.
Enthu is a conversation intelligence platform that turns every call into actionable insights. We automate the ability to listen to every customer interaction and drive agents' performance by identifying the KPIs and behaviours impacting outcomes.
Enthu is an industry agnostic tool, aimed at improving contact centre performance by delivering highly effective, scalable, and usable conversation analytics. We support integration with popular VoIP and CRM solutions to ensure easy flow of data and analysis.
While the existing speech to text technology is costly and therefore accessible to only a few, we are here to make conversation analytics viable and affordable at scale.
How many co-founders are there? Please introduce them and their backgrounds.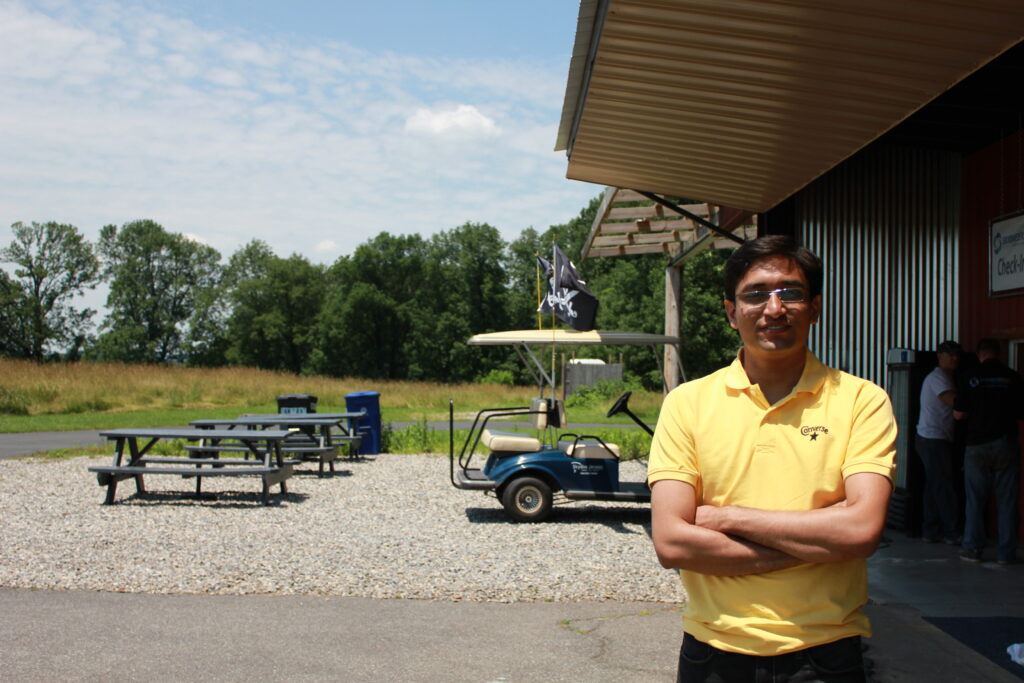 I am the solo founder here at Enthu.
I am an engineer and an MBA by education, and a marketer by profession.
Before embarking on my entrepreneurial journey in the year 2019, I had an opportunity to work with corporates like McKinsey & Company & HCL Tech and start-ups like Jugnoo. In all I have a total of 9 years of corporate experience.
How big is the entire team currently?
We are a closely knit team of 6 people, all based out of Chandigarh, India. We are now expanding our team, especially on the technical side.
How did you come up with the idea? What motivated you to do this?
Before building Enthu, we were involved in another SaaS product in the field of SEO (the product is live and has a user base of more than 2000). When the global pandemic struck, naturally, we all were forced to work remotely, including our sales team.
It was increasingly getting difficult for me to monitor and coach my sales reps and ensure quality assurance. Listening to every single call wasn't a feasible option, either. In a way, I felt a lack of control over my sales process.
I explored a couple of solutions in the market and found many good options. However, I realized they all were explicitly made for large enterprises — in terms of both functionality and pricing. Most of them even asked for a minimum rep commitment.
We saw an opportunity here — to design and develop a simple, intuitive, and affordable conversation intelligence solution for SMBs & enterprises alike. Just like the one we wanted for our company, and that's how Enthu.ai was started.
We are quite young. However, it's a great booster for us when we see our initial customers already leveraging the power of conversation intelligence successfully.
What is your target market? Why do you think your product will appeal to?
We are targeting teams where calling is a critical business function.
We are global in our approach. Our product will appeal to teams across the revenue side (i.e. sales & customer success) as well as the cost side (i.e. customer service, agent training, & quality monitoring).
Enthu enables custom scripts and user defined word clouds to identify process call key highlights, without the need to listen to even a single call.
What are the marketing plans apart from the product hunt/beta list launch? How are you planning to acquire new users?
We have already acquired a couple of pilot customers, all through cold outreach on LinkedIn and via emails. Ours is a product that offers substantial cost advantages as it automates a very big pain area for contact centers (i.e. monitoring & maintaining call quality). We have designed Enthu in a modular way and it gets easily configured for revenue teams as well (like sales and customer success).
Our plan in the short term is to acquire new users through outreach only. Additionally, we have already started investing in content marketing & SEO and we expect a percentage of our sales coming through inbound means, probably 6 months down the line.
Do you have a separate dedicated team to take care of marketing (digital marketing/traditional marketing)? Which digital platforms are you focusing more on?
I come from a digital marketing background and I am handling the entire marketing function. I have one more team member assisting me with digital marketing, but we have a team of freelance content writers, designers and marketers supporting us in different ways.
We had our marketing learnings while working on our other SaaS product (On Page Champ) and we are leveraging that to fast pace our results.
What according to you is the biggest challenge that you faced? Is it product development or marketing or scaling or … ?
When It comes to SaaS, the product must do the marketing for itself, and that's what scales up. So yes, for me building the product that a user can't live without was the most difficult part, especially when I don't come from a technology or a product background.
But I had my share of learnings from my first product (OnPage Champ). As a matter of fact, we put them to our advantage and launched the MVP for Enthu in just 20 days and had our first customer within 45 days.
Who are your competitors/alternatives? What sets you apart from them?
There are some reputed names in the field of contact center conversation intelligence, most prominent ones being Observe and Call Miner. Then there are lot many sales intelligence platforms, like Gong (which happens to be a Unicorn) and Chorus.
Our positioning is more horizontal than vertical. Most of our competitors have built the product for the sales function, while Enthu is more modular built for multiple use cases in mind (like for a BPO, call QA teams, sales, customer success, market research etc.).
Unlike most of our competitors, Enthu doesn't ask for any minimum agent commitments, and offers a much simpler software at just one fourth the price.
What are the future plans with the product/startup? Any new features you are planning on?
We have just started our journey at Enthu and have an extensive product roadmap in front of us.
Users can expect a set of functionalities that will improve their revenue generation capabilities as well as help optimize call efficiency & people performance.
Know a great start-up story or want to share your own? Write to us at interact@insidermediacorp.com and we will get back to you. For more updates follow Venture Mirror on Facebook
About Author