Cloud services are essential for businesses today. ArvanCloud is an international Cloud services provider based in Germany. It aims to provide its users with fast, trustworthy and affordable cloud services. ArvanCloud has a broad range of services which includes Cloud CDN, Manage DNS, Cloud Security, Video Streaming, Live Streaming Platform, Cloud Object Storage, and Platform as a service. Venture Mirror got in touch with the Public Relations of ArvanCloud to learn more about the venture, read on to know more!
What is the startup/product? Give us a brief description of it.
ArvanCloud, an international CDN provider headquartered in Germany, offers various cost-effective CDN solutions for customers worldwide. As one of the fastest-growing CDN providers in the market, with an exceptional team, and cutting-edge technologies, ArvanCloud aims to become a leader in the cloud industry.
Currently, ArvanCloud is providing many cloud solutions—among them unrivalled VoD—which is bolstered by powerful CDN service.
How big is the entire team currently?
ArvanCloud is currently a team of around 200 amazing souls and nomads working around the globe.
How did you come up with the idea? What motivated you to do this?
Each of the founders was blessed with various ideas and variegated goals; however, after days and nights of brainstorming, the founders realized they all share the same vision. So, ArvanCloud was born to thrive in the Cloud industry and make the internet a haven for everyone to dwell! We believe that cloud computing should be more affordable for everyone while providing a high-quality service. All it needs is a highly motivated team who want to set higher ambitions and make great strides; ArvanCloud is the team.
At ArvanCloud, decision making is always based on a shared system in which decisions are made upon consensus. Not a single decision is forced from atop, but it is invariably tried to possibly engage the greatest number of staff. In specialized decisions, each team is responsible for its field while being alacritous to hear inputs from other team members. The final decision is to be made by the accountable team. The decision might be on a new advertising campaign, a media activity, or adding a new feature to a product.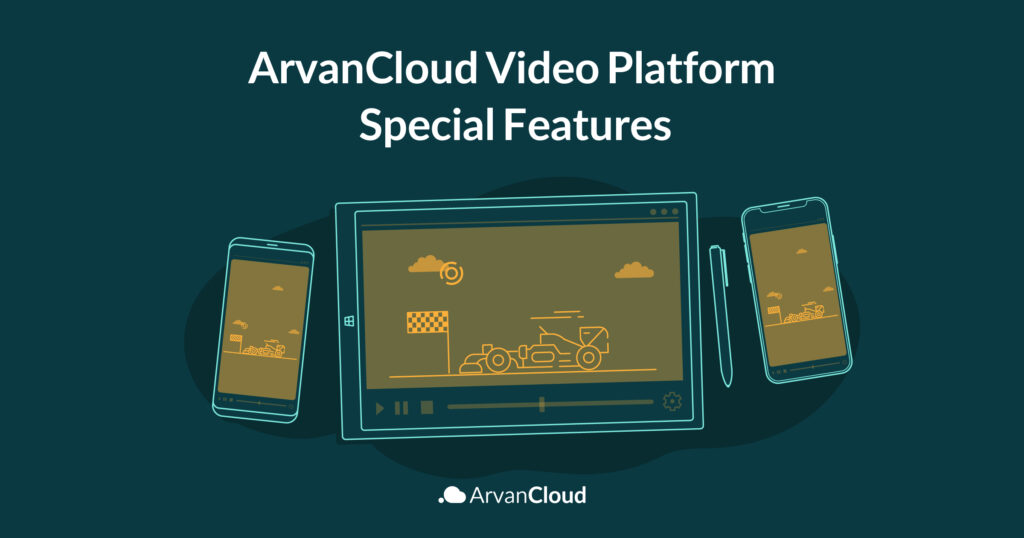 What is your target market? Why do you think your product will appeal to?
When we started, we knew that the cloud services were not accessible to all—particularly to small and medium-sized businesses with a limited budget—who need cloud solutions to revolutionize their businesses and lives. Therefore, we targeted small and medium-sized businesses with cost-effective pay-as-you-go solutions. As mentioned earlier, one of our goals is to provide economical solutions for everyone. We believe ArvanCloud quality solutions with the pay-as-you-go model are fit for our target market.
What are the marketing plans apart from the product hunt/beta list launch? How are you planning to acquire new users?
We have an excellent online presence in our markets through direct advertising and content marketing. Besides, we try to increase awareness through different channels in our target markets.
Do you have a separate dedicated team to take care of marketing (digital marketing/traditional marketing)? Which digital platforms are you focusing more on?
Yes, an online presence is our top priority in ArvanCloud. We have a dedicated digital marketing team beside a team of Social Network managers. Currently, we are active on Twitter, Facebook, and Instagram. This is towed by our website, where we directly offer our solutions.
What according to you is the biggest challenge that you faced? Is it product development or marketing or scaling?
When you are scaling fast, it alone would be a big challenge on its own. When you are developing a product, you should consider the size of your market, find what they need and what they like, and think of how you want to solve the complications, not only to help businesses grow but also to make lives better; this is hard. Then comes the technical sides of developing and managing teams, then financials, marketing, and so on. Building a global team and providing global cloud solutions is not easy, but when you think about the result and the impact you make, things become sweet.
We face different challenges in marketing since we are offering our cloud solutions to various markets around the world. Some markets are pioneers; even small and medium-sized businesses are already abreast with these services like Canada or the USA, and others are not familiar with the cloud, which makes our work challenging otherwise.
And about scaling, it was formidable to huddle up a team that could be culturally diverse while creating an organizational culture for ArvanCloud that is growing in numbers every day.
COVID-19 made us rethink our scaling plans. At the beginning of 2020, we were considering buying new offices and expanding our team. Still, we are promoting telecommuting culture and trying to provide our colleagues with whatever they need to work from home.
Who are your competitors/alternatives? What sets you apart from them?
Although there are big names in the international market like AWS, Microsoft Azure, Google Cloud Platforms, etc., we believe we are not in competition with them since they are playing on a different scale than we do. However, we have many competitors in different countries. For example, in Germany, there are CDNetworks, CDNVideo and CenturyLink, while in Turkey, we must work in the face of BunnyCDN, CacheFly and CDN77.
But what makes ArvanCloud different from all the rest is the Pay-as-You-Go pricing model, the reliability and quality of solutions, and most importantly, the variety of solutions offered, including VoD, AoD, CDN, Cloud Storage, etc.
What are the plans with the product/startup? Any new features you are planning on?
We are working on building new technologies and features every single day. We feature every new product on our website and via our social media pages.
Know a great start-up story or want to share your own? Write to us at interact@insidermediacorp.com and we will get back to you. For more updates follow Venture Mirror on Facebook
About Author