The five Grand slams winner, Forbes highest-paid female athlete for 11 straight years, earning more than $325 million in her entire career from endorsements, prize money and much more. Russian tennis star, Maria Sharapova is much more than just money, glam, and fame.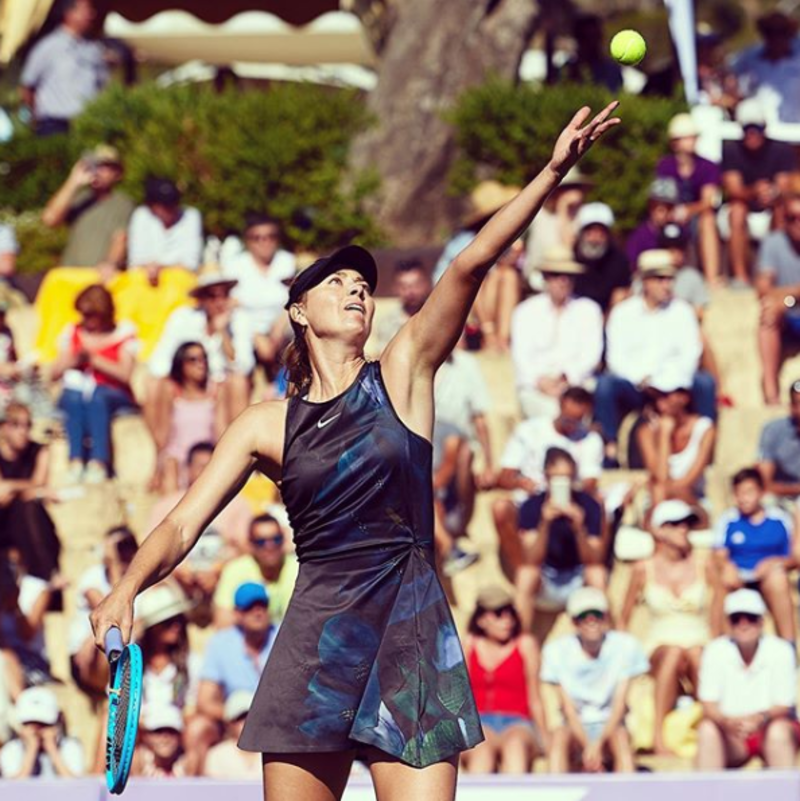 An upcoming entrepreneur as well as making her name and fame in the candy industry. While it has been a controversial journey with all the recognition and rise to glory, the Russian tennis player has often kept controversies out of the court and showed why she is the highest female tennis athlete on the court.
Maria Sharapova tennis career
From an early age, Sharapova was a pro at playing in tennis and turned pro in 2001. But she broke into the global tennis scenario when she beat Williams at the Wimbledon at 17 years of age. Sharapova news skyrocketed with sponsor deals from Nike, Tag Heuer, Motorola, Colgate-Palmolive, cannon and several others. Her net worth rose from $3 million to $18 million through a plethora of sponsorship deals.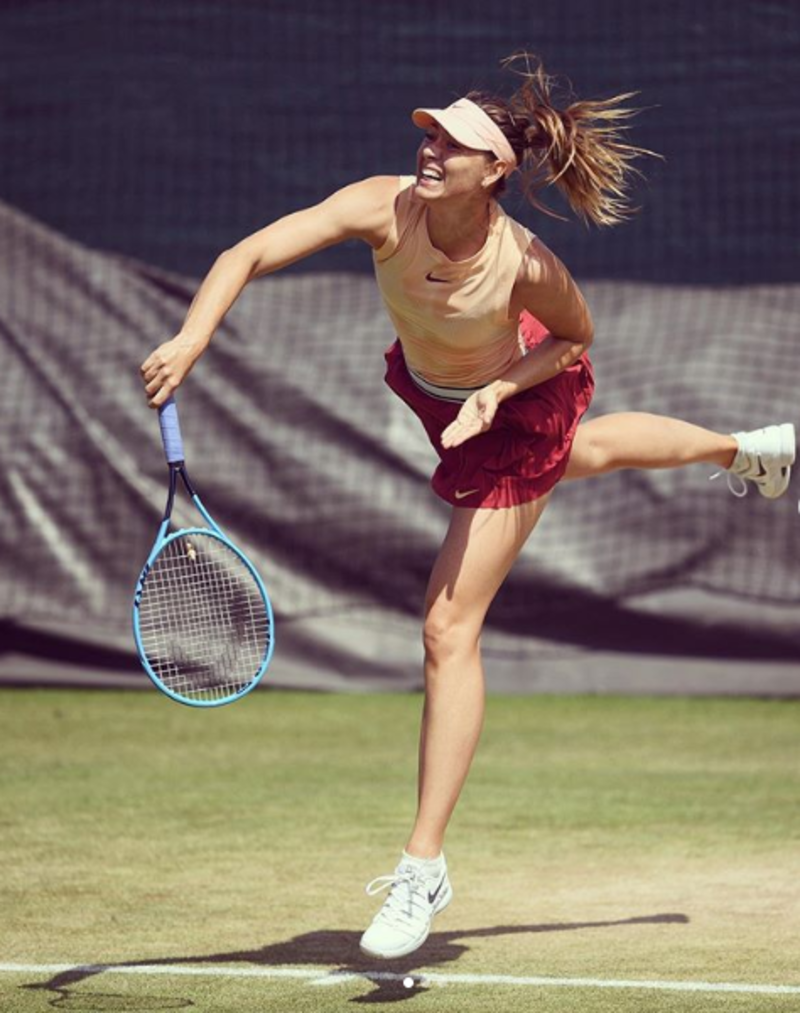 Her deal with Nike was notably a successful one with limited edition shoe line quickly became the best-selling shoes of former Nike subsidiary Cole Haan. While she was on the brink of a wonderful tennis career with earning peaking well over $30 million, a 2016 suspension took a toll on her career. It was regarded to the drug of Meldonium which was added to the anti-doping agency's list. She wasn't afraid of the suspension because it was a drug that she took to handle the diabetic condition that ran for decades in her family. Upon appeal, her suspension was reduced from two years to 15 months.
Sharapova ranking was at number one for several weeks together. After this suspension, several sponsors backed off and because of her injured shoulder caused a drastic decline in her tennis playing career. Soon after, she retired from professional tennis playing after accumulating a total net worth of more than $325 million.
Maria Sharapova the entrepreneurial journey
During her fame and rise into becoming the most prominent tennis female athlete in the world, Maria Sharapova launched her candy line in 2012 called Sugarpova. Though the suspension hit her life in a bitter-sweet symphony, she planned to change things for good. During her time in suspension, she focused more on Sugarpova than on anything else. She invested $500,000 of her own money in launching her desired range of candy and gumballs. With the right PR agency and marketing strategy, her business grew and offered a wide range of gummies shaped in purse, bags, shoes and much more.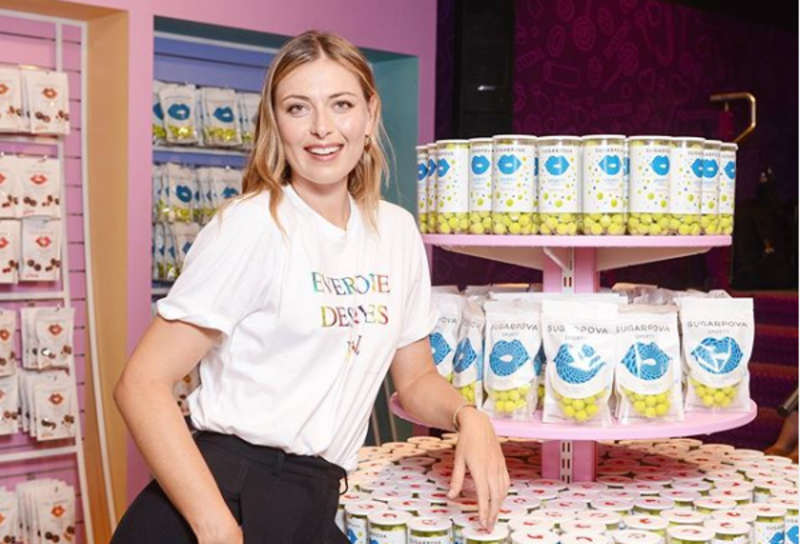 Ever since the incarnation of Sugarpova, Maria Sharapova's net worth has substantially grown. While the company dealt with just gummies and gumballs. As of now, the company deals in chocolates, candy's, and so much more. Spread across 22 countries and several airports, revenue has been estimated to be $10 million to $12 million and still growing steadily.
Shark tank experience
Shark tank season 11, episode 13 was somewhat different because Maria Sharapova made a guest appearance in the tank. While the tank can get bloody at times, Sharapova was confident in securing a deal with any one of the sharks. Before we go any further, for those living under a rock and have no clue what "Shark Tank" is about, then is a show where entrepreneurs from all across America pitch in their ideas to seek an investment from the five self-made billionaires and millionaires of America.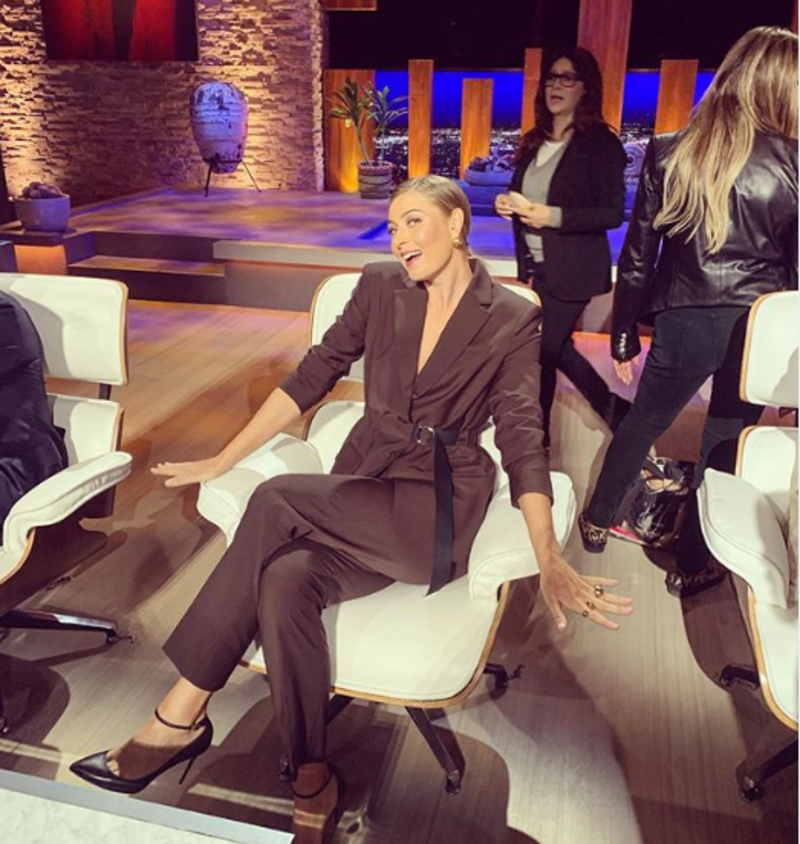 Well now that's cleared, the tank stars indeed went easy on Sharapova and making her feel comfortable for her first time on Shark Tank. Until "Bala Bangles" came in to pitch in their idea. These were weight bangles that could be used for workouts and much more. All of the sharks sought an opportunity to close the deal with Sharapova because of her decades of experience in the sports industry and worldwide dominance of branding and imaging. While the bid that was made by the owners of Bala Bangles was $400,000 for 10%, the deal closed with Maria Sharapova and Mark Cuban with a $900,000 investment at 30% stake in the company. Commendable!!!
About Author