In a world filled with tweets, comments, and posts, people sure do get their thoughts heard by millions of people. But the emotions that it conveys might be misinterpreted by many. But conveying your thoughts and feeling through voice clips is something extraordinary. While there are not many apps that provide such a platform solely for clips to be shared without any format of video, Vooiced is one such revolutionary platform that helps people to share their thoughts, feelings, emotions through voice clips and also allows users to comments using voice notes.
Today, while Vooiced, is changing the way people interact with one another, we spoke to the founded, Wisani, who guided us throughout the whole development and inception of Vooiced.
What is the startup/product about? Give us a brief description of it.
Vooiced is an online community of people talking about the things they love through voice notes.
It is a new and fun way to share and listen to voices from all over the world without having to read or guess the emotion the poster is trying to convey. The social aspect of Vooiced means that you can follow your favourite people and respond to their comments in voice.
Vooiced was created to make sure that people's voices get heard! The voices we listen to have a large influence on us, and we often happen upon the voices we currently hear through news channels or through what's trending in the world. Vooiced is a chance for the softer voices around the world to be heard!
How many co-founders are there? Please introduce them and their backgrounds.
One. I am the sole founder of the company.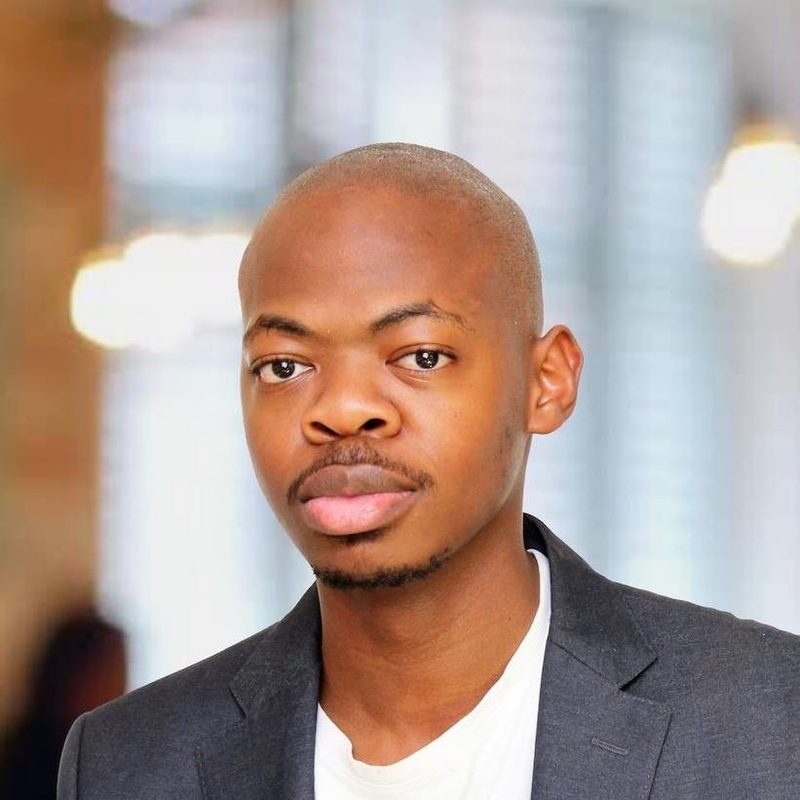 How did you come up with the idea? What motivated you to do this?
The idea for Vooiced, which was initially a curated list of short audio clips came to me during a lockdown imposed because of COVID19. I was getting sick of being blasted with stats and news about the mishaps of politicians.
What I really wanted to hear were the voices of normal people like myself from all over the world, and how they were dealing with the pandemic in their parts of the world. I wanted to hear it from people, in their own voice, and not news reporters who have to say what aligns to the agenda of the people keeping their business alive.
Because of the over information I felt I was facing at the time, I wanted the audio to be short and brief and to the point! Once I was able to picture the list of short audio snippets, I got to work!
Who is your target market? Why do you think your product will appeal to them?
I launched the app on ProductHunt with the subtitle: "Twitter for voice notes", this naturally cast a very wide net and got all sorts of people from all over the world using the app and giving a wide range of feedback.
To build a social platform, however, engagement is a key factor. I've since cast a narrower net and started focusing on poetry.
I'm targeting poetry writers who have pieces to share via voice, and other writers who hope to draw inspiration from listening to these pieces. I believe there is great potential in spoken poetry, as it conveys more emotion than text (quite neatly where voice has a great advantage over text). I believe writers will use the platform as it allows them to convey more emotion, and draw in more listeners without the effort of creating video.
Who are your competitors? How are you different from them?
My competitors include platforms like Soundcloud, which have a host of poetry. Allpoetry.com is also building a community of poets, albeit over text.
The difference between Vooiced and Soundcloud is that Vooiced will be purely focused on poetry, and later other forms of spoken art; whereas Soundcloud has a focus on music. Vooiced also places an emphasis on recordings – thus limiting the ability for users to produce inauthentic sounds.
I believe Vooiced will serve as a supplement to Allpoetry.com; to be the audio to the existing text. Otherwise, there aren't any platforms I'm aware of that have built a voice note repository at scale. Anchor, which later pivoted to podcasts, had made an attempt to before becoming what they are today.
What are the future plans with the product/startup? Any new features you are planning on?
The roadmap currently includes building Twitter authentication, and the auto generation of videos that writers can download share on platforms such as Twitter, Instagram and Facebook.
---
Know a great start-up story or want to share your own? Write to us at interact@insidermediacorp.com and we will get back to you. For more updates follow Venture Mirror on Facebook. 
About Author