It isn't easy to find cruelty-free and plant-based products in places where the concept of being vegan isn't wide spread. For individuals who are vegan and are eco-conscious, as they rightly should be, have it very hard when it comes to finding 100% cruelty-free and plant-based products and services needed in their daily lives. It can get quite tiring and frustrating when you have to put in an unreasonable amount of effort to get yourself simple things you need on a daily basis like toothpaste.
Vegan Check App is an online platform and community for vegans that helps them in their search for vegan-friendly products and services. The Vegan Check app helps individuals who are vegan and those who wish to adopt a more eco-conscious lifestyle. In conversation with the app's Founder, Wagner Carvalho, we learn more about the app's features and how it came into being!
What is the startup/product about? Give us a brief description of it.
Vegan Check App is a centralized access point and an online platform and community for vegans, vegan-curious and health and eco-conscious individuals who are in a constant quest to find 100% cruelty-free and plant-based products and services. It helps people stay in-the-know about current and newly available commodities based on their location that are guaranteed vegan and vegan-friendly. Through users' posts and comments, Vegan Check App will play a meaningful role in the daily lives of vegans and people who are transitioning to a vegan lifestyle and aims to become one of the most used vegan-friendly mobile apps.
How many co-founders are there? Please introduce them and their backgrounds.
There is only me at the moment. I hired a company to develop the app, but now I'm looking for a team to join.
I'm a creative designer over 15 years of experience working from Ad Agencies to Web studios, across a range of industries, from concept ideas to the final product. My understanding of technology and consumer behavior helps me to enhance the usability in the interaction between customers and products and give a great user experience. Skilled in User Experience (UX), User Interface Design, Mobile Applications, and Graphic Design.
How did you come up with the idea? What motivated you to do this?
When I first moved to Ireland back in 2016 I didn't know where to get vegan products that I use on my daily basis, like toothpaste, shampoo, etc.
I opened Google and typed "vegan toothpaste in Dublin" and it didn't return what I was looking for, I expected to buy on that day and not buy online having to wait for delivery. Most of the products displayed were from somewhere else. I went to a Facebook group related to vegans to ask but the answer came days later.
That's a common issue when we are in a new place, we never know where to get the things we need.
The idea of the app came that day, the goal was to have a collaborative app that you can search for products based on your location, in a learn from one another environment.
Who is your target market? Why do you think your product will appeal to them?
Anyone wanting to identify and avail of a plant based product/service (or a plant based version of an animal derived product). Eg: Vegans, Vegetarians, Eco-conscious consumers and general animal product users.
On the provider side, anyone who wants to facilitate or enhance their operations in that marketplace. Eg: vegan brands, food/clothing/other products.
It aims to improve the lives of every vegan and vegan-curious individual by providing access to an online platform where they can look for plant-based and eco-friendly products and services based on their location. Therefore saving them time checking every product label. Vegan Check App is available for both iPhone and Android users for free.
Vegan Check App dedicated its platform for users so they can easily identify and verify if an item or a service is plant-based or vegan-approved — from food, cosmetics, shoes and clothes.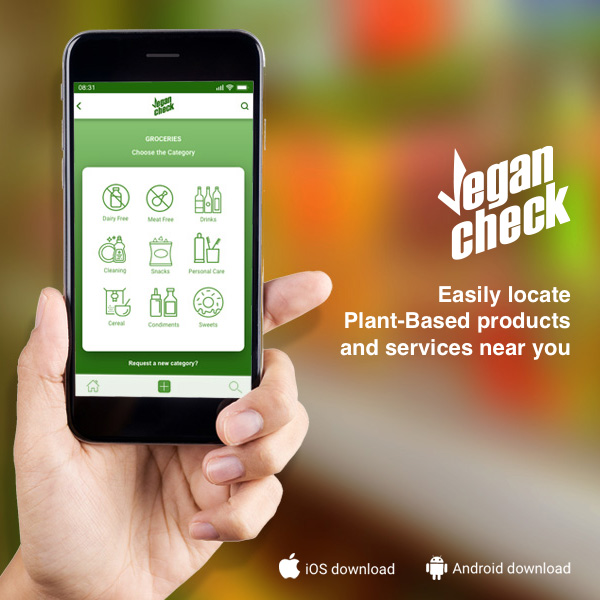 What are the future plans with the product/startup? Any new features you are planning on?
A few new features are planned for the app, including a gamification type of element where users who frequently submit and post photos get the chance to earn a badge that could get them discounts and freebies from partnered brands.
Through the app, I want to be able to support sanctuaries that care about animals. That's one of my goals for this app.
Know a great start-up story or want to share your own? Write to us at interact@insidermediacorp.com and we will get back to you. For more updates follow Venture Mirror on Facebook.
About Author