Mental health is as important as physical health. Peace of mind is what everyone wishes to attain but fail drastically. The right therapists can make all the difference. It's no doubt that searching online will give you an ample amount of reviews for a diverse classification of therapists through which one makes a firm decision. But catering to your individual needs of therapists is where "Therapeasy" comes into the picture.
With such an innovative forefront in providing its customers with the right therapeutical doctors, Venture Mirror had a brief interaction with Christine Thai Way, the CEO & founder of Therpeasy, to learn more about the work of the company.   
What is the start-up/product about? Give us a brief description of it.
Therapeasy.co aims to make therapy easy by helping people navigate finding the perfect therapist. We use a data-driven approach to match people seeking care to providers who are a strong fit. Results are delivered instantly online and not only based on availability, location and expertise, but also communication and interpersonal style. The platform offers the ability to message with the providers to further determine fit before scheduling.
How many co-founders are there? Please introduce them and their backgrounds.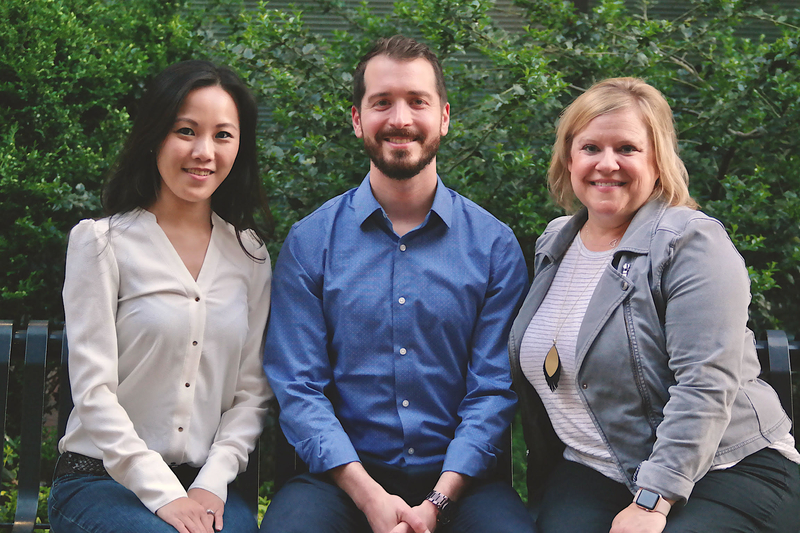 There are three co-founders, Christine Thai Way, Dr. Katie Richardson and Jon Just. Christine has spent the last ten years in digital transformation and strategy roles for Goldman Sachs, Panorama Consulting and Kaiser Permanente. Katie has over 15 years of experience as a practicing paediatrician at Kaiser Permanente. Jon has over years of health care experience in hospital operations and finance.
How did you come up with the idea? What motivated you to do this?
Our vision for Therapeasy was born because we realized the problems we experienced in accessing behavioural health care were not unique. In fact, we share similar stories with many frustrated patients everywhere. Bringing together our different areas of health care expertise, we built an organization to make it super easy for everyone to take care of their mental wellbeing.
Who is your target market? Why do you think your product will appeal to them?
Therapeasy.co is a good fit for anyone who is seeking behavioural health care, regardless of age and background. This tool will appeal to prospective patients because it provides an easy method to find a therapist who is a strong fit beyond logistical alignment such as location and availability. We believe that a strong personal connection is the a basis for successful therapy.
Who are your competitors? How are you different from them?
Psychology Today and Good Therapy are examples of directories that help connect patients to therapists. However, these directories provide pages of options which may be overwhelming to patients. Therapeasy is also different because it takes into account he personality and communication fit, ensuring better compatibility in our recommendations.
What are the future plans with the product/start-up? Any new features you are planning on?
There are many features planned on our roadmap. The matching algorithm will continue to improve via machine learning and our feedback loop, for example, including cultural competency fit. Features to support an end to end therapy services will also be phased on to the tool. A personalized approach for therapist selection will also be implemented.
---
Know a great start-up story or want to share your own? Write to us at interact@insidermediacorp.com and we will get back to you. For more updates follow Venture Mirror on Facebook.
About Author