Nuevo Games is a startup that devotes itself to making interesting and unique games. They have just launched their game Launch and are looking forward to updating it with several new and modified features. With plans to pioneer the reform of game development in Africa, Nuevo games have big plans in place. In conversation with co-founder, Afolabi Precious Oluwatimilehin, we get to know more about Nuevo and how it all began!
What is the startup/product about? Give us a brief description of it.
Our startup is basically about making games that are unique, leaving the player with a more than a memorable experience.
How many co-founders are there? Please introduce them and their backgrounds. If there are multiple co-founders, please mention how did you meet one another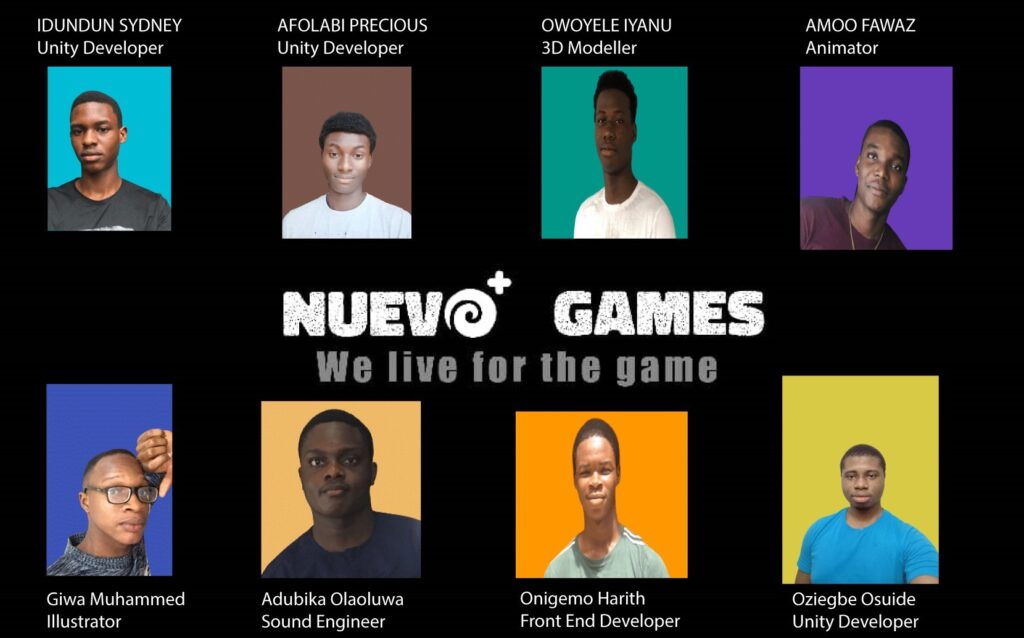 There are two co-founders.
Name: Idundun Sydney Oritsetsegbemi.
Background: An Eighteen-year-old Male, from Delta State Nigeria, Studying System Engineering as an Undergraduate in the University of Lagos.
Name: Afolabi Precious Oluwatimilehin.
Background: A Nineteen-year-old Male, from Oyo State Nigeria, Studying Mechanical Engineering as an Undergraduate in the University of Lagos.
We met during an academic program in the year 2018.
How did you come up with the idea? What motivated you to do this?
During the academic program we found out that we had a lot of things in common like interest in Robotics, games, and also similar thinking. The idea of making a game Company wasn't really there initially, we just thought about making a couple of games. We were surfing YouTube and found a video game release trailer of The Last of Us 2, we were amazed with the Photorealism and other details in the game. Then we talked about making small game projects after the academic program. We starting learning with Unity game engine which was quite fun and we thought this was something we could dive into.
Who is your target market? Why do you think your product will appeal to them?
Children, teenagers and casual game enthusiasts, people who would like to improve on their sensomotoric skills.
We think everyone would like to see something new and fun so we know it will be appealing to them.
What are the future plans with the product/startup? Any new features you are planning on?
As for Nuevo Games we hope to be pioneers of reform for game development and other areas of entertainment in Africa and the rest of the world.
As for our Game Launch we hope to get the game to as many people as possible using the game as a platform to learn about gaming industry. We are planning on adding different ball skins and In-App-Purchases to the game.
Know a great start-up story or want to share your own? Write to us at interact@insidermediacorp.com and we will get back to you. For more updates follow Venture Mirror on Facebook.
About Author