It is absolutely heartbreaking to see the negative effects of human activities on the planet. Climate change is one topic that has been looked into and studied about extensively in recent times by a wide number of people. In attempts to rectify the destruction caused by the human race over time, people have become more conscious of their carbon footprints and the decisions they make in everyday life. Capture is dedicated to help people track, reduce and remove their CO2 emissions from everyday life. The app will track emissions for journeys and food choices and help individuals take action against climate change. Venture Mirror in conversation with Capture learns more about it's activities and the different services it offers.
What is the startup/product about? Give us a brief description of it.
Capture helps users track, reduce & remove CO2 emissions from everyday life. Launched in January 2020, the team wanted to create technology that makes planet friendly living possible for everyone. Capture's app is available via the AppStore & Google Play and we support both organisations and individuals through the Capture app and software.
When it comes to Capture for individuals, Capture helps users track, reduce and remove CO2 emissions from everyday life, with automatic tracking currently available for journeys and food choices. Users first calculate baseline emissions and -7.6% to set a monthly target. Why 7.6%? We would need to decrease emissions by 7.6% year on year between now and 2030 to meet the 1.5 degree warming goals. Tracking is mostly automatic using algorithms that predict mode of transport & journey time, and we also have a choice of verified offsetting projects for you to subscribe too if you wish.
When it comes to Capture for organisations, we work with leaders to put sustainability in the pockets of every employee; engaging the workforce in data-driven, gamified actions to help protect our planet and improve your business.
How many co-founders are there? Please introduce them and their backgrounds.
Abdul Aziz (Aziz), Capture's Co-Founder & CTO
Aziz is an experienced & skilled software developer, who's previously hired and managed a team of over 30 engineers. In his last role, he Co-Founded and built a successful software development firm, with offices in Sweden & Pakistan. Aziz lives with his wife and two young children in the mountain-surrounded city of Islamabad, where you'll find him working on Capture's technology, and enjoying hikes in the hills.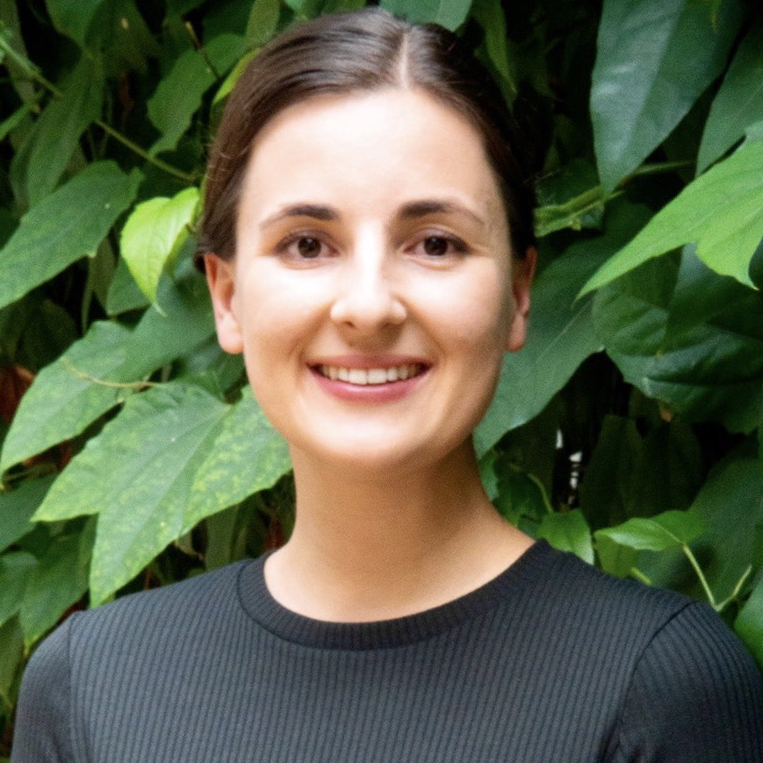 Josie Stoker (Josie), Capture's Co-Founder & CEO
Josie's spent the past 7 years in Asia, including two years in Mongolia, where she saw first-hand the effects of climate change today – and wanted to build a solution to help everyday people understand & respond to the challenge of our generation. Josie is currently based in the UK, and enjoys helping organisations engage their workforces in sustainability, along with haphazard vegan cooking & dog walks.
Aziz and Josie met on the Antler Singapore 'start-up generator' program, a 6-month program designed to bring together and support CoFounders.
How big is the entire team currently?
5
How did you come up with the idea? What motivated you to do this?
In Josie's previous role, she worked to bring CEOs and leadership teams out to learn from Indigenous communities in places including Mongolia, Kalimantan and Kenya… it was an awesome job – but many of the Indigenous people she worked with were struggling to deal with the effects of climate change – most often experienced through extreme weather events (droughts, immense wildfires etc.).
'I was always taught that climate change was something that was GOING to happen in the future – but it's already happening. The tipping point for me was coming across this amazing website called 'shame-plane' where I saw how much artic ice a single ticket on a flight melts. A return flight from Singapore to Bangkok melts 1.5 meters of arctic ice due to emissions of 0.5 tones of CO2. I started thinking about the role of technology in enabling us to do better when it came to other big topics we cared about, but didn't always take action on – such as health and fitness. After months of research and countless interviews, the idea for a Fitbit for your Carbon Footprint was borne…'
What is your target market? Why do you think your product will appeal to?
We have had a 'global-first' approach with Capture, with the app made available to users on the AppStore and Google Play stores around the world since January. At present, we have targeted our marketing to catch any audiences interested in tracking their carbon footprint – but we know the app appeals to a younger audience, comfortable with GPS tracking (a core component of the app's functionality) and with the motivation to take action against climate change.
When it comes to our work with organisations, where we help build and engage a planet-friendly workforce, we have had interest from medium-to-large organisations across a variety of sectors – often companies who have recently made an ambitious climate commitment or pledge.
What are the marketing plans apart from the product hunt/beta list launch? How are you planning to acquire new users?
Our focus is to acquire users who have come onto the AppStores and searched for a tool to help them track their carbon footprints, we do this through app store optimization to make sure the right folks find us! We also have a presence with strong engagement via a handful of social media channels, and always jump at opportunities to speak on panels or events where climate change is brought to the foregreound.
When it comes to reaching corporate customers, we focus on converting a percentage of users on the Capture app.
Do you have a separate dedicated team to take care of marketing (digital marketing/traditional marketing)? Which digital platforms are you focusing more on?
We have a part-time member of the team working on marketing, where we focus on posting and interacting with Capture users via Instagram, along with creating original digital content which is featured via the 'learn' section within the Capture app, along with our website and newsletter. Whilst we do manage a presence across all channels – we are currently focusing the majority of our time on our Instagram account.
What according to you is the biggest challenge that you faced? Is it product development or marketing or scaling or … ?
We've had a really wide variety of challenges! From product development roadblocks (creating an algorithm that automatically predicts your mode of transport based on your mobility patterns isn't easy!), to challenges experimenting with social media ads (climate change is counted as a 'social and political issue', making advertising via channels such as Instagram a nightmare!) to finding partners we can work with over the long term (sometimes it takes a couple of months to settle into a good working relationship).
Who are your competitors/alternatives? What sets you apart from them?
There are a number of apps out there that help people track their carbon footprints, all taking a slightly difference stance and user experience. Here at Capture, we are focusing on automation – so users don't have to manually enter information into the app. Our main point of differentiation (that may not be immediately obvious!) is that here at Capture we monetize from our work with organizations, rather than having to push offsets to users of the public app and take a commission.
What are the future plans with the product/startup? Any new features you are planning on?
We are launching Capture for Teams this September, and will be working on plenty of improvements to the app throughout the remainder of 2020. Next year, we will begin to work on adding tracking for other elements of life for Capture's users aside from travel and food choices
Know a great start-up story or want to share your own? Write to us at interact@insidermediacorp.com and we will get back to you. For more updates follow Venture Mirror on Facebook
About Author